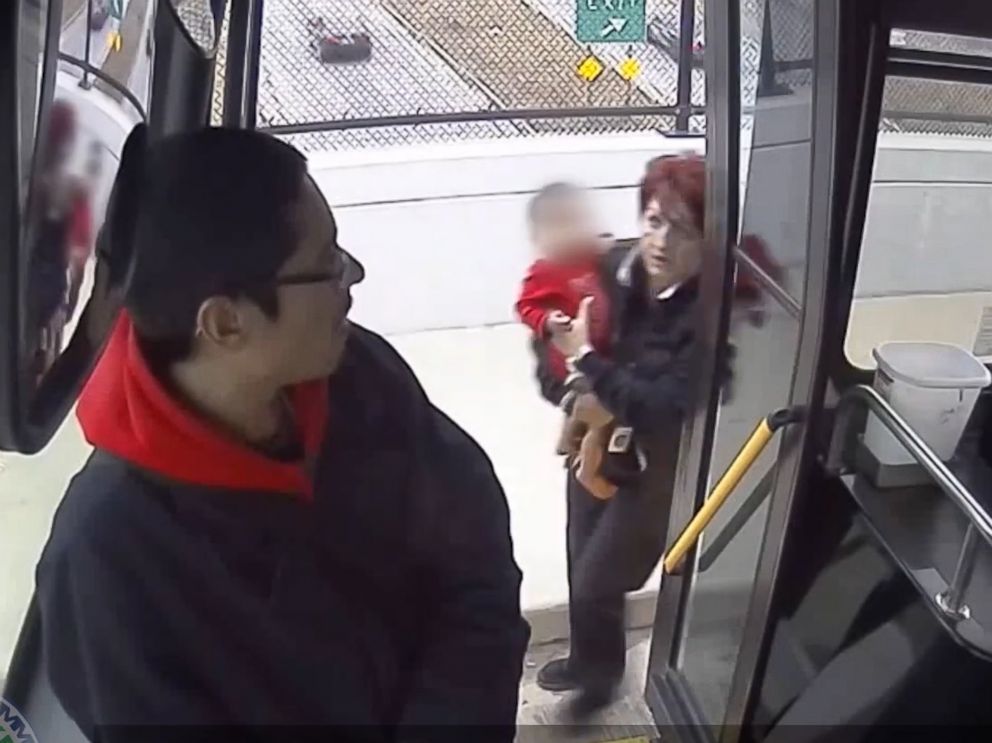 The little one soon fell asleep in her arms, as seen in the video.
A Milwaukee bus driver is being hailed for rescuing a baby girl found wandering alone one the streets of Milwaukee's south side - and the entire episode was captured on camera.
As she called for help, a passenger gave up her coat to keep the boy warm before police and firefighters arrived.
A Facebook post by Milwaukee County Transit System said the temperature was below freezing and all the child was wearing was a nappy and a onesie.
Milwaukee County Transit System (MCTS) driver Irena Ivic spotted the boy, wearing only a red onesie and no shoes, running down the sidewalk at 8 a.m. on December 22, 2018. "I find a child and upset and if I have the same situation again, I will of course again help", said Ivic. Kasim told the station he believes his wife, who he said has a mental illness, took the baby to a church across the freeway and later forgot about her. When police gathered near his home, he noticed his child was not there and ran outside.
Desantis Replacing Sheriff Scott Israel Over Parkland
Governor Ron DeSantis made the announcement att the Broward Sheriff's Office headquarters just after 4:30 p.m. was joined by Lt. The Miami Herald and South Florida Sun-Sentinel had recently reported that Israel told his staff he expected to be removed.
Kelly, Vows to Remove Duet Off Streaming Services
Christina Aguilera has high praise for Lady GaGa! Following the release of Surviving R. Kelly , a six-part docuseries about his alleged frightful crimes against women, R.
Winter Weather Advisory issued ahead of weekend snow
The extended forecast calls for high temperatures in the 30s with the next chance of precipitation coming on Wednesday. Friday, Jan. 11 will be sunny with a high only in the upper-20s and a wind-chill value again between 5 and 15 degrees.
Authorities reunited the baby boy with his father.
Milwaukee police told WITI no charges were filed in the case.
Originally from Serbia, Ivic has lived in Milwaukee for over a decade and been an employee of MCTS for the past five.
"I'm just grateful I was in the right place at the right time", Ivic said at a commendation ceremony held in her honor on Thursday. Abele said this was the ninth lost or missing child found by drivers in recent years.